Research & Development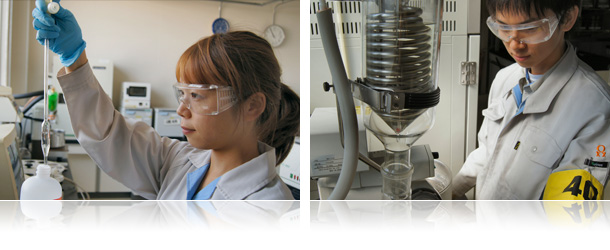 Shellac Division, Botanical Ingredients Division, Dispersions Division and Synthetic Resins Division
GSM started as a research, development, manufacture and supply business of natural and organic shellac resin. A raw ingredient obtained from a substance secreted by the Laccifer Lacca. An insect of about 1 mm in length.
Since then, we have worked on technology related to this substance. We have now extended our product portfolios into a number of related areas.
We offer both purified plant-based extracts as active ingredients as well as synthetic resins and additives for a range of uses to boost the properties of your products.
Our four business units are:
(1)

Shellac resin as a natural, organic, non-toxic, sealing coating ingredient in the health, nutrition, confectionary, food and feed industry.

(2)

Botanical ingredients as bioactive ingredients in the health and nutrition industry.

(3)

Various high-performance resins such as

water-based ink resins for packaging

resins used in electronic components and automotives

photosensitive resins, which all utilize various chemical reactions, especially styrene and acrylic radical copolymerization.

(4)

Functional additives for use in coatings with finely dispersed particles of various functional materials, especially low molecular weight polyethylene wax.
Environmentally friendly
These days it is critical to be aware of how we can act in an eco-friendly way. We place an emphasis on products that are safe and are derived naturally and ethically. We are constantly working on ways to use both synthetic chemistry and natural products in ways that are sound from an environmental perspective while at the same time not compromising on quality.
As a special, high performance chemicals manufacturer operating in an ever-changing, international environment, we strive to make a positive difference. At the same time we maintain the highest standards with a management style based on tradition and expertise.  We move forwards developing new and interesting products for the global market.
R&D driven Chemicals Manufacturer
We can provide safe, quality products that are environmentally sustainable Do get in touch if you would like to know more about how we can help your company.
We are looking forward to working with you!
Example: Plant-Based Ingredients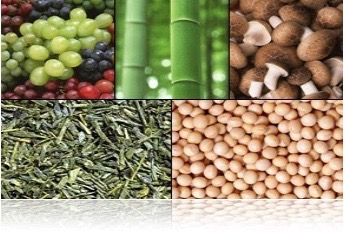 We supply plant-based extracts to functional food and beverage supplements industry
Consumers are aware of the importance of safety, quality, ethical and environmental aspects of the products. GSM is responding to these consumer values with our natural, organic and functional plant-based extracts. The Natural & Organic Products industry has been growing and will continue to grow as a result of the Covid-19 crisis.
Natural, Organic and Botanic Ingredient Trends
Gifu Shellac Mfg. is one of a small number of manufacturers which are able to extract using organic solvents on a large scale. We comply with Japan's Fire Service Act and are equipped with explosion-proof devices. This enables us to use organic solvents such as ethanol as well as hexane and ethyl acetate in our production sites. We are capable of handling challenging components and extracting and purifying only with aqueous mediums but also with organic solvents.
Our facilities are also equipped with various columns with different types of carriers. This enables us to achieve excellent separation and purification levels on a large scale. These economies of scale allow us to offer the product at a competitive price.
R&D based Manufacturer
We are not only a specialist manufacturer of large scale extraction and purification processes but also offer solutions to add value to your product portfolios. We have been exhibiting in Vitafoods Europe since 2016 to introduce our natural products.
Here is one of examples of our in-house developments:
Peanuts red skin contains plenty of polyphenols PNex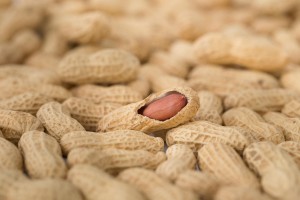 PNex is one of our in-house developments, which is a brown powder extracted from the refined inner brown skin of the peanut. PNex is rich in polyphenols such as A-type oligomeric proanthocyanidins (OPC), flavonols and resveratrols. PNex has excellent antioxidant activity which boosts brain functions and reduces stress. This is good for the elderly.
Boosting Cognitive Health with PNex
Brain Health has been one of the health trends in the last few years. PNex is rich in polyphenols and resveratrols. We all know that polyphenols have potential health effects and are used in dietary supplements and functional food supplements.
It has been shown that resveratrol enables a significant improvement in concentration, focus and reduction in memory loss. Resveratrols are found in peanuts but at a higher  concentration in the peanut skin than in the peanut kernels.