History
Japanese family-owned chemicals manufacturer since 1947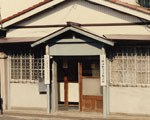 Back in 1947, a family-owned business was established by Nobuzo Ogi, the grandfather of our current President and CEO, Masaru Ogi. This is the beginning of our company's journey which stretches back to just after the War.
In 1957 when Nobuzo Ogi travelled to Thailand and India to search for partnerships with local farmers who could supply the highest quality of shellac as a raw material. He was aware that a good supplier and a close-knit manufacturing partnership was the key to success. To this day we continue with this philosophy.
Purified, decolourised Organic Shellac since 1950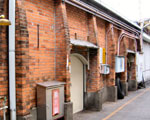 In 1950 our shellac refining method was patented and in 1958 PEARL-N series, decolourised shellac, were produced for the first time.
Then our first production site Uzura Plant began to operate in 1961 and in the following year we started to manufacture bleached shellac (stopped in 2011). We started exporting to South America and Southeast Asia in 1964.
From Natural Products to Functional Chemicals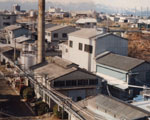 Having started out with shellac extraction and refinement as our core business activity, we have since expanded the business model to include the extraction of beneficial substances from plants using an organic solvent. In 1969 we started developing synthetic resins and additives with beneficial properties.
We launched our HIGH FLAT series of paint additives in 1969 followed by the Synthetic Resin series which has been exported all over the world. We released our emulsions for printing inks and in 1979 we started to develop water-based technologies as part of a growing response to issues of sustainability.
We acquired international standard certifications such as ISO9001 in 2000, ISO14001 in 2001 and GMP for food additives in 2011. We became a SONY Green Partner in 2003.
We continued to expand our R&D and production capacity between 1980 and 2008. GSM expanded to China and established a subsidiary in Nantong in 2012 followed by two branches in Shanghai and Shenzhen.
Gifu Shellac Mfg. has been growing and will continue to grow. Our ingredients and products are traded all over the world.